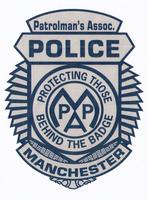 The Manchester Police Department would like to advise the public that the Friends Fighting Cancer 5K will be held on Sunday, June 11 at 10:45 am and the course is as follows:
Course: Start at Northeast Delta Dental Stadium
• Exit stadium from Right Field entrance
• South on Line Dr to the foot trail
• North on the Foot Trail through the NEDD parking lot to S. Commercial St
• North on S. Commercial St to Eversource energy Park
• Left into PSNH Energy Park
• Turn around
• Exit PSNH Energy Park via walkway onto Commercial St
• South on Commercial St back to the stadium
Portions of Commercial St will be closed from Granite St to Canal St to allow for this event beginning at 10:30am.
This will be an open course so please be cognizant of runners in the roadway.
The Manchester Police Department would also like to inform you of an event on Friday, June 9, 2017 that could cause increased traffic congestion and possible delays.
The event will be the "Boston Burrito 5K Road Race" on Friday, June 9th @ 6:00 PM.
The race will start in Stark Park. After leaving Stark Park, the runners will north on River Rd/ east on Bennington St/south on N. Bay/ east on Lexington St/ north on N. Adams/ east on Trenton St/ south Ray St/ west on Appleton St/ north on Chestnut St/ west on Ready St/ south on N. Bay St/ west Clarke St/ north on Elm St/ west on Ready St/ north on River Rd to Stark Park