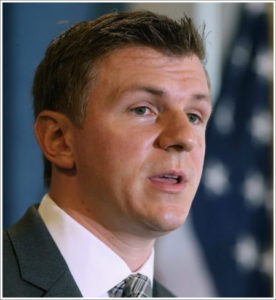 Tickets are now available for the Coalition of NH Taxpayers Annual Taxpayer Reunion Picnic featuring James O'Keefe on Saturday July 9, 2016 at the Sweeney American Legion Post #2 on 251 Maple Street in Manchester.
Keynote speaker James O'Keefe of Project Veritas, is most known for his efforts to expose corruption and uncover election fraud using undercover videos.
O'Keefe is graduate of Rutgers University. He is an award-winning journalist and writer. He is the founder and President of both Project Veritas and Project Veritas Action, non-profit organizations dedicated to investigating corruption, dishonesty, waste and fraud in both public and private institutions. James O'Keefe's investigations have led directly to the passage of new legislation, federal and state investigations, congressional inquiries, the defunding of taxpayer-funded groups, resignations, firings, retrainings and disciplinary action.
He will be giving a presentation at around 1:00 PM
MORE DETAILS
Saturday July 9th from 12:00 PM to 3:00 PM
Sweeney Post #2 – American Legion
251 Maple Street (one way) Manchester, NH 03103
Across from Gill Stadium
Plenty of Parking in Rear – Air Conditioned
Enter by FUNCTION ROOM DOOR ON LEFT
Featured Speaker: James O'Keefe from Project Veritas
Emcee: Rich Girard from "Girard at Large" Radio Show – WLMW 90.7 FM
Purchase Tickets Via ONLINE Form Below
Regular Tickets – $15.00
Tickets may be purchased at door, but space is limited
US Senate, US Congressional, or NH Gubernatorial Candidates who are confirmed to attend:
NH GOVERNOR
————
ABRAMSON
EDELBLUT
GATSAS
JARVIS
SUNUNU
CD1
——-
ASHOOH
GUINTA
KELLY
Ticket With Display Table Includes Meal Sticker for Candidate and Two Staffers – $100.00
TICKET PAGE
http://cnht.org/picnic2016.php
Other Groups and State Candidates Welcome to Set Up
A Straw Poll will be conducted for US Senate, Governor and CD1 and CD2.
Candidates who would like to take the Pledge may email [email protected]
Questions? Please call CNHT at 471-0138