(Hours 1a,b)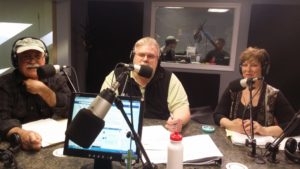 Rich spoke to Steve Forster, Kathleen LaBonte-LoFaro and Bruce Trivellini from the Christmas Tree Farm in Henniker.  They explained about how they had met and told us about the injustice that has occurred.
(Hour 1b) Rich continued to get details about the zoning board's actions.  We heard about efforts to get a state statute revised and changed and they spoke about their court case.
Click here for more information on the court case
Click here for their Facebook page.