(Hours 3b,c)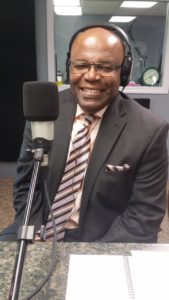 Guest host Dr. Jeff Czarnec spoke to Andrew Smith, Disproportionate Minority Contact Coordinator, for The New, New Reality: Valuing Differences. Andrew shared a survey by Pew Institute regarding ten historic events that have occurred in the recent past.
Click here for more information.
(Hour 3c) The Doctor and DJ Dave Martinez continued with Andrew into the final segment. They talked about our responsibility, before the three joined together in a reading of 'Twas the Night Before Christmas'.