When: Wednesday mornings at 7:40
Anchor: Patrick Tufts, President and CEO of Granite United Way
Sponsor: TBD
Browse the Community Connections show archives.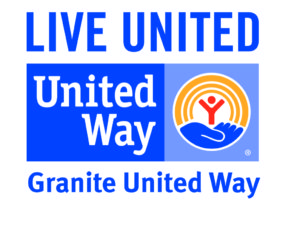 In this segment, we feature the Granite United Way, its funded organizations and those who make the fund available. As its President and CEO is fond of saying, "this isn't your father's United Way!" It's no longer an organization that just raises funds for charity and the role it's taken in our community is largely unknown. That's why we've partnered with them, to raise awareness of who they are and what they do now so that the community can be more understanding of what it takes to help people in today's world. We hope it will motivate more people to get involved and become part of the work this great organization does to support and advance our community in a vital and special way.
About Patrick Tufts:
Patrick Tufts is the President and CEO of Granite United Way, the collaborative merger of six separate United Ways with over 22,000 donors and volunteers. This United Way serves 80% of New Hampshire and a large part of Vermont and raises $8.22 Million annually to serve these communities.
He joined the former Heritage United Way in November 2005 as the President & CEO of the organization. Prior to joining Heritage United Way, Patrick was the Vice President of Resource Development at the United Way of Greater Portland (Portland ME). During that time Patrick was responsible for the strategic direction and implementation of annual campaigns that raised over $26,000,000 from 2003 to 2005. In 2010, Patrick was named the first President & CEO of Granite United Way.
Patrick began his work with United Way in Massachusetts where he served as the Vice President and Area Director (Lowell, MA) at the Merrimack Valley United Way. From 1999 to 2003 Patrick was responsible for raising and investing over $22,000,000 in the Merrimack Valley region. Included in his efforts were leading innovative initiatives such as Success By 6, Summer Experiences in Greater Lowell, and Keeping Kids on Track. Under his leadership, Granite United Way has been recognized at the Platinum Level by GuideStar and has a Three Star Charity from Charity Navigator, the two largest independent nonprofit information resources.
Since joining United Way, Patrick has led the organization to record campaign results and the development of a new outcomes based strategic investment process. Patrick has served as; Chair of Seniors Count, Co-Chair of the 10-Year Plan to End Homelessness in Manchester and Concord, Co-Chaired The Mayor's Health & Human Services Transition Team, Leadership New Hampshire-Class of 2008, Featured on the Cover of Business NH Magazine's April 2007, and as a Trustee of the Mary Gale Foundation. He has served as a Board Member and Governance Chair for NH Center of Nonprofits. He is a member of the SEE Science Center Academy and First Tee New Hampshire. He is also a Board Member for the Greater Manchester Chamber of Commerce.
In 2016, Patrick's work with Granite United Way played a key role in the City of Manchester being awarded the Robert Wood Johnson Foundation Culture of Health Prize. This marked the first time a New Hampshire city had received the prize and the recognition has leveraged an additional $2 million in support of the Neighborhood Health Improvement Strategy.
Patrick is the managing member for 2-1-1 NH, a United Way, NH state government, and private business venture that won the Business Industry Association's NH Advantage Award in 2009. 2-1-1NH receives nearly 50,000 calls annually from New Hampshire residents requiring assistance.
Patrick is a graduate of Missouri State University (BS Criminology) and The University of New Hampshire (MA Social Work) Patrick lives in Auburn NH with his wife, Allison, and their two children, Nicholas and Lydia.