(Hours 1b,c,3a)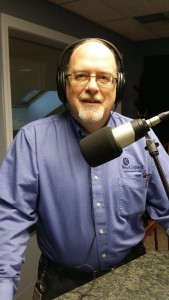 We were joined this morning by Jim Gaudet.  He and Rich spoke about the recent decision to allow narcan within the schools.  They shared their opinion about this being an emotional vote.  Rich also told us what he heard from students about the matter.
(Hour 1c) We continued with Jim for Public Safety This Week.  They discussed the difficulty in hiring police officers, while detailing the long training duration.  Jim told us what he thought about the training and they talked about the overreaching arm of the government.  We then heard an update about the Dunbarton kidnapping and they spoke about correction for criminals.
(Hour 3a) Rich started the segment by reading feedback from listeners.  We heard about risk-taking behaviors from drug addicts.  Finally, we took a call from Ward 5 School Board member Lisa Freeman.  Tune in to hear all about it.