(Hour 1c)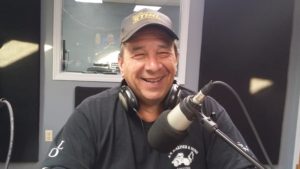 Ed Naile, Chairman of the Coalition of New Hampshire Taxpayers, informed us that Philadelphia County is being sued by a law firm that is representing voters.  He updated us on Jared Stephen Cram, who we have discussed in previous A Question of Voter Fraud segments.  They talked about the work that has been done, with the help of this station, to stop fraudulent voting in this state.  Finally, they spoke about fraudulent voters Hugo Palma and Donna Waterman.
Philadelphia Hit With Lawsuit for Concealing Election Records
City has failed to provide information on possible non-citizen voters
BY: 
April 7, 2016 3:35 pm
The city of Philadelphia is being sued in federal court for refusing to provide information about possible non-citizen voters.
The Public Interest Legal Foundation (PILF), a firm based out of Indiana, filed a
lawsuit
 on April 4 on behalf of the American Civil Rights Union (ACRU), an Alexandria, Va.-based election integrity group, against the Philadelphia City Commissioners for their failure to respond to inquiries about voter roll maintenance.
The group 
says
 that for years the number of registered voters in Philadelphia nearly exceeded the number of people who are eligible to vote and that the city ranks among the highest in the state of Pennsylvania in this regard.
On Jan. 26, 2016, the ACRU invoked the National Voter Registration Act—which requires the city to allow an inspection of election records related to their voter registration and list maintenance programs—to request information on the tools they use to ensure that non-citizens are not contained on voter rolls.
"Based on our comparison of publicly available information published by the U.S. Census Bureau and the Federal Election Assistance Commission, your county is failing to comply with Section 8 of the National Voter Registration Act (NVRA)," the January 
notice
 reads. "Federal law requires election officials to conduct a reasonable effort to maintain voter registration lists free of dead voters, ineligible voters and voters that have moved away."
"In short, your county has nearly more registrants than eligible citizens living in the county and may not be conducting reasonable list maintenance to ensure that non-citizens are not properly registering to vote."
The group 
sought
 updated registration data, the number of ineligible voters purged by category (dead, ineligible, duplicate), the source agency that provided the identifying information of the purged deceased and when the data was provided, the names of the people responsible for list maintenance within the office, and any records indicating the use of citizenship or immigration status for list maintenance activities, among other requests.
Philadelphia failed to respond to the inquiries, leading to the lawsuit. PILF seeks a declaration and injunction to publicly inspect and examine all voter registration and election records that they had originally requested.
J. Christian Adams, president and general counsel of PILF, said that the city's failure to purge voter rolls is an ongoing problem.
"Corrupted voter rolls provide the perfect environment for voter fraud. Failure to clean the rolls aggravates longstanding problems of voter fraud in Philadelphia," Adams said. "Philadelphia may not be using all the available tools to prevent non-citizens from registering and voting. Concealing list maintenance records from the public isn't good government, and it violates Federal election law."
 On at least two 
separate occasions
, PILF has sent statutory letters to counties across the United States that appeared to have suspicious voter rolls and has filed five lawsuits within the past year, a PILF spokesperson confirmed.
The Philadelphia City Commissioners did not respond to a request for comment on the suit.