(Hours 3a,b,c)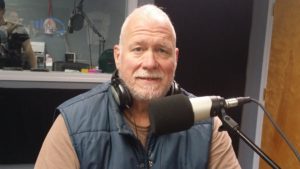 Rich spoke to us about traffic issues within the Manchester city limits.  He talked about residential zoning and pointed out the situation on Brown Avenue.  He gave a number of examples of poor planning and gave his opinion on what the city of Manchester can do to improve on the situation.
(Hour 3b) Rich spoke to Jim Roy, former Alderman and current Manchester Planning Board member, about the Walmart traffic issue.  We heard about the aldermanic vote to rezone and the process that the planning board went through to get to where they are now.
(Hour 3c) We continued with Jim Roy, who told us about traffic studies that were designed to assess the impact of the increased traffic due to Walmart's presence.  They spoke about intersection ratings and Alderman Shaw's proposed idea to improve on the issue.  Tune in to hear more.