(Hours 1b,2a,c)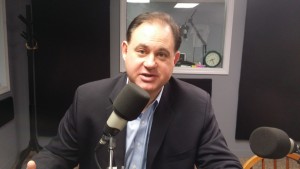 Rich kicked off the second segment by taking a call from Eddy in Manchester, who commented on Frank Guinta's win over Rich Ashooh in the Congressional race.  He then talked about the upcoming election between Guinta and Carol Shae Porter.  He shared about an independent and a libertarian who are attempting to take the seat, before he tackled Jim Lawrence's win over Jack Flanagan.
(Hour 2a) Rich gave an updated look at the Congressional race between incumbent Frank Guinta and challenger Rich Ashooh.  He spoke about the potential for a recount in both the Congressional and Gubernatorial races, explained the recounting process and shared about the likelihood of a successful challenge.
(Hour 2c) After talking about paraphernalia from Glen's Appliance with Tom Wiley, this morning's guest for the Veterans In Our Own Backyard segment, Rich expressed his thoughts concerning recounts in both the Gubernatorial and Congressional elections from yesterday.