(Hours 3a,b,c)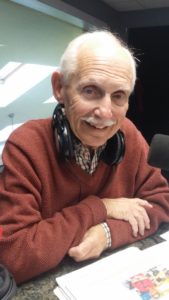 Sid Glassner, Senior Fellow with the New England Society for the Study of Education, spoke to Rich about elections.  He pointed out the United States' low standing in terms of voter participation among most leading countries.  They also spoke about New Hampshire's recently released standardized test scores.
(Hour 3b) Sid gave the listeners a public service announcement concerning the State Department of Education's decision to conduct meetings about the Every Student Succeeds Act (ESSA) for Is Our Children Learning.  Rich informed him that he was not made aware of the meetings in the school board meetings and took a call from Lisa Freeman.
(Hour 3c) In the final segment, Rich and Sid discussed accountability within the educational system.  They talked about money that is being wasted on education, and Sid informed the listeners about "green teacher training."  Finally, they spoke about the coverage of educational matters in the media.