(Hours 3b,c)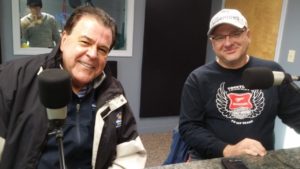 Rich started the segment by talking to New Horizon for New Hampshire's Charlie Sherman about the recently passed annual Thanksgiving Breakfast. They spoke about Angie's Place and the support that is provided towards the homeless.
(Hour 3c) Charlie and Pete Tarrier spoke with Rich about an upcoming high school basketball jamboree, which donates proceeds to New Horizons. Pete gave all of the details about the games, which start at noon on Saturday.
Click here for more information.