(Hours 1b,c)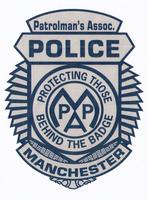 Rich spoke to Police Chief Nick Willard, who came on the show as a result of a Union Leader article, which detailed the pay rate of the Manchester Police Officers. He answered Rich's questions concerning amounts paid on extra details, overtime pay and more. Tune in for this heated interview.
Click here for the Union Leader article which sparked the controversy.
Click here for Chief Willard's OpEd on the topic.
(Hour 1c) Rich continued to display his frustration concerning the Manchester Police Department's pay rates. The Chief made the point that they are not using tax payer money, upon which Rich discussed the consumer pay. Finally, they debated about residency and took a call from John in Manchester. He shared his opinion about police detail and discussed police response time.