(Hours 2a,b)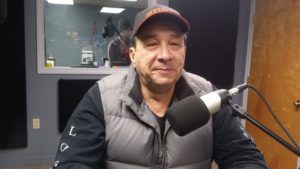 Rich and Ed Naile, Chairman of the Coalition of New Hampshire Taxpayers, talked about last night's Manchester School Board Meeting. Rich shared about the back and forth between Manchester's Aldermen and Mayor Ted Gatsas regarding the tax cap and they talked about the funding of full-day kindergarten.
(Hour 2b) As Rich and Ed continued they discussed the notice of reconsideration that occurred in last night's meeting. They commented on the Mayor's curious handling of the issue and took a call from Dave in Bedford, who commented on the perpetual issues that arise around the tax cap. Finally, they spoke about the Granite State towns that illegally changed their election day and wondered about the repercussions. Tune in to hear more.
Click here for the mentioned article about the Marine veteran whose courthouse payment was rejected.