(Hour 1c) Rich was joined by Eva for this week's installment of the Ins and Outs of Immigration. They continued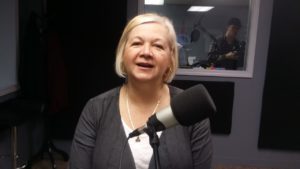 the shows talk about the raid in New Boston, and Eva talked about the vitriol surrounding the discussion of the raid. They went on to talk about discrimination against ethnic minorities, Latinos/as in particular.
They finished off the show by talking about hate crimes, both real and fake. Rich brought up the fact that a lot of hate crimes on colleges like UNH and St. Olaf College in Minnesota. Rich and Eva then talked about the Granite State Organizing Project's new Active Bystander training, with Eva saying it was important and Rich saying that it would create more problems than it solved.
[soundcloud url="https://api.soundcloud.com/tracks/327694476″ params="auto_play=false&hide_related=false&show_comments=true&show_user=true&show_reposts=false&visual=true" width="100%" height="450″ iframe="true" /]