(Hours 2a,b)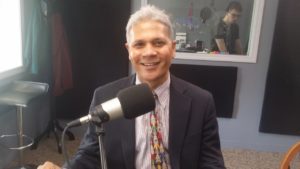 Rich talked about the beginning of the 2017-2018 school year, citing his approval of the start date and Governor Chris Sununu's proposed legislature, which would require school districts in the Granite State to start after Labor Day. He then informed the listeners about the community, discussing the differences between Local Control states and Mother May I states. Finally, he addressed a Union Leader article that focuses on Superintendent Bolgen Vargas, speaking about class sizes, the teacher's pay raise and more!
Click here for the mentioned Union Leader article.
(Hour 2b) Rich began by reading from the Union Leader article (Linked with 2a). He spoke about the preparation of jobs by the school system and defined the purpose of school. Tune in to get the details!