(Hours 1c,2a,c)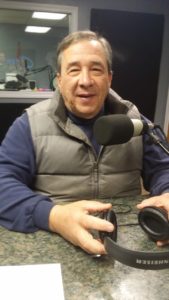 Ed Naile, Chairman of the Coalition of New Hampshire Taxpayers, talked to guest host Greg Mason for A Question of Voter Fraud. He spoke more about Michael Lasean Lewis, who was arrested after voting in Hooksett. He then shared about an interstate cross-check program and more.
(Hour 2a) As Greg continued with Ed they discussed voter fraud in the state of Virginia. Ed talked about his first fraudulent voter bust and they spoke about what can be done to stop voter fraud.
(Hour 2c) Ed and Greg shared about the definition of domicile. They talked about changing laws to combat voter fraud, before commenting on fraudulent voter Hugo Palma. Finally, they spoke about Donald Trump and the Presidential race.