(Hours 2a,b,c)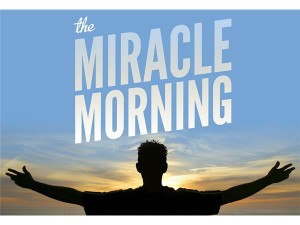 Guest Host Christopher Duffley and his sidekick Christine Duffley invited Grace Duffley and her father Steve.  They started by talking about New Year resolutions.  We heard about a tornado that passed through parts of Mississippi and the work that is being done, in part by Steve, to alleviate the burden.  Steve then talked to us about The Miracle Morning, which is a motivational book.  He told us about how the book influenced his morning and gave us examples about how to utilize the information in the book.
(Hour 2b) We continued our conversation with Steve Duffley about The Miracle Morning.  We heard some tips about how to start mornings, which is especially useful for those with issues waking up.  Steve told us about some of the results that he experienced since making the change in his life.  He shared some of the shows and the podcasts that he pays attention to.
(Hour 2c) We continued with Christopher and Christine for the final segment of the second hour.  We listened to Christopher Duffley's rendition of Lean on Me.  They talked to us about the need to help each other.  "Everyday you can wake up and change your life," we heard.  They shared about persisting with your goals even when you don't want to.  Christine then told us about the five minute journal.  Tune in and be inspired.
inspirational quotes
everyday you can wake up and change your life.
we need to help each other
'lean on me'
+1.5 minutes