(Hours 1b,c,2a)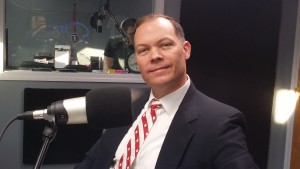 Dave Carlson, a Pastor in the Queen City area, spoke to us about why he created and distributed the flyers that circulated around Candia.  He shared about an email from Ann Marie Banfield, which prompted him to take action.  We heard about his feeling towards the legislation and he told us why he chose such a provocative headline for the flyer.  He told us about his method for communicating the issue and how many flyers had been distributed.
(Hour 1c) Dave explained the changes that he would make if he could redo the situation.  We heard his opinion on transgendered issues and his concern over potential abuse in the new policy.  He talked to us about his experience as a pastor and they discussed House Bill 1661.
(Hour 2a) Rich addressed comments regarding the authenticity of Dave's remorse.  He spoke about social media and detailed the need for good-natured people in the community to speak their convictions.  He shared about the importance in the handling of such issues.  Tune in to hear more.