(Hours 3a,b,c)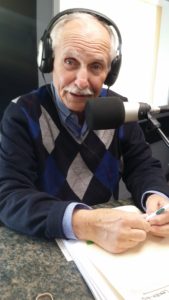 After discussing fitness with The Garden Goddess anchor Sulane Blackford, Rich spoke about the transgender policy in Hooksett.  "You should keep an eye on your school board agendas," he advised his listeners.  Rich was then joined by Sid Glassner, Senior Fellow with the New England Society for the Study of Education, as he discussed what has been happening in Pembroke.
(Hour 3b) Rich and Sid talked about the drug bust that involved the Dean of Students at Pembroke Academy.  We heard about special education and the Smarter Balanced Assessment within the school.  They spoke about manipulation from forces that are not benefited by the well-being of the students.
(Hour 3c) "What makes a school?" Sid asked Rich and his listeners.  He talked about the relationships in school and the funding of schools.  They spoke about the financial repercussions of the teacher's contract.