(Hours 3a,b,c)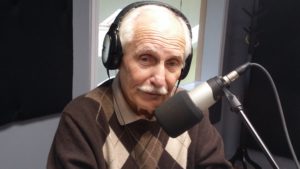 Rich talked about an unauthorized extension of a contract within the Timberlane Regional School District.  He commented on the Pembroke School Board and its handling of the arrest of Rekha Luther.  He commented on Nancy Steenson's run for Senate, before he introduced Sid Glassner to the microphone.  Sid talked about the benefits of poetry.
(Hour 3b) Rich and Sid started the segment by hearing limericks from some loyal listeners.  Sid then talked to us about NAEP (The National Assessment of Educational Progress).  We also heard about a marketing process involved in reading
(Hour 3c) Rich and Sid continued to hear limericks from listeners.  Sid then talked about technology and Common Core in the classroom.  He told us about statements from Bill Gates regarding the matter.  Tune in for all of the details.