(Hours 3a,b,c)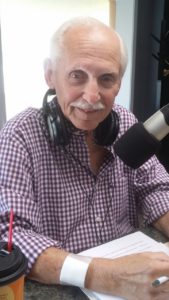 Sid Glasner joined Rich for 'Is our Children Learning' to talk about reading with kids. They talked about the importance of reading to them, as well as the books that the Manchester School District is trying to get in the classrooms, as well as Sid's take on Story Time with Rich.
(Hour 3b) Rich continued on with Sid and focused on the issue of gender in schools. They talked about controversies surrounding the use of bathrooms, involvement on sports teams, and a school down in Mayrland not notifying the parents of girls that a transgendered boy will be bunking with their daughter on a school fieldtrip.
(Hour 3c) Rich and Sid finished up the show by talking about reading once again. They talked about the difference between digital and physical media, as well as the importance of reading. They finished up the segment by talking about the use of corporal punishment in the US, and where New Hampshire stands on its usage.