(Hour 1a)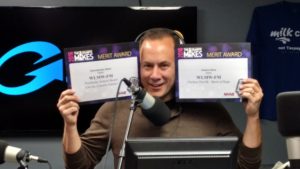 Rich started the show by discussing the awards that the Girard at Large radio show received at last night's New Hampshire Association of Broadcasters award ceremony.  He talked about those who were involved in the awards that were won and gave credit where credit was due.
Click here for the award winning Born of Rape interview with Darlene Pawlik.
Click here for the award winning coverage of the Pembroke School Board's lying to parents about their cover up of a staff member's arrest at Pembroke Academy for possession of heroin and anabolic steroids and David Pearl's efforts to get them to tell the truth.