(Hours 1a,b,c)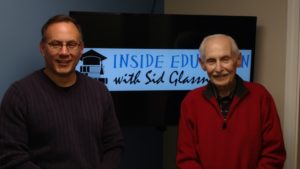 Rich opened up the show by explaining to the listeners why the Girard at Large radio show was off the air on Friday morning. He then shared the devastating news about the passing of Inside Education host Sid Glassner.
Click here for Ann Marie Banfield's tribute to the well-loved, well respected Sid Glassner.
(Hour 1b) Rich played a clip from an Is Our Children Learning segment about regarding Pearl Harbor that was particularly memorable to him.
Click here for the archive link.
(Hour 1c) Rich completed the archived clip from the last segment. Tune in to hear more from the beloved educational contributor.