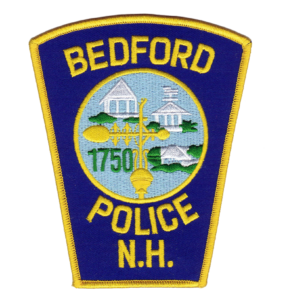 On Friday morning, the Bedford Police Department recovered a skimming device (pictured above) from an A T M. The skimmer was in a drive through A T M at the Service Credit Union located on Colby Court. Officers determined that the skimming device, which transmits card-holder data electronically to a remote location, was placed inside the A T M at approximately 3:19 on Thursday morning, May 18th, based on surveillance footage that showed the camera being covered up by the suspect. That means anybody who used that machine on Thursday or Friday before it was discovered likely had their information stolen.
No suspects have been identified at this time and the incident is under investigation. The Bedford Police Department is urging anyone who may have used this A T M to check their bank statements for unauthorized withdrawals and to contact police at 4 7 2 5 1 1 3 if they have been victimized. As a financial services professional, I would recommend you notify the credit bureaus and have a Fraud Alert put on your social security numbers.
On Friday, the Senate Finance Committee approved a measure to double the funding formula for the Governor's Commission on Alcohol and Drug Abuse Prevention, Treatment and Recovery. In response to the passage, Senate Finance Chair Gary Daniels, Republican from Milford, issued a statement saying that the opioid crisis continues to be a top concern for all in the legislature and that he was pleased by the committee's action to double, from one point seven percent to three point four percent, the amount of liquor revenues used to fund the Governor's Commission. Said Daniels, quote:
Doubling the funding formula…will continue to support the critical services established to target the tragic substance abuse problem in our state. It also represents a sustainable funding formula that ensures these resources will be available to stand up the most crucial and effective programs against substance abuse for years to come.
It looks like Mayor Ted Gatsas' plea for the state to provide drug treatment to juveniles at the Sununu Youth Services Center was heard as the Senate Finance Committee voted Friday to approve renovations and construction of a youth substance abuse treatment wing there. Following the vote, Senate President Chuck Morse, Republican from Salem, issued a statement commending Governor Christopher Sununu for his leadership in bringing a plan forward. Said Morse, quote:
By reestablishing a wing of the Sununu Youth Center to treat young substance users, we have the opportunity to help these young people obtain the substance abuse treatment they need and perhaps break the cycle of criminal behavior that goes along with it.
Morse also hailed the Finance Committee's vote to expand mental health services in the state. In a statement issued on Friday, Morse said, this funding will add 60 mental health beds, including residential beds, transitional beds and peer respite beds as well as an additional mobile crisis unit. Quote:
The Finance Committee has been working hard to prioritize spending needs and it is clear that we need to address the growing mental health care shortage in this state. Adding these resources is certainly a strong move forward to bring the mental health care services in line with the current need and we hope to continue providing those services proven most effective in the future.
In addition, the Senate Finance Committee not only voted to approve the governor's proposed funding to reduce, if not eliminate, the waiting list for those with developmental disabilities seeking services through the Department of Health and Human Services, it added another four million dollars which could be accessed through what's called the Joint Fiscal Committee, if needed.
News from our own backyard continues after this.
The Manchester Board of School Committee meets tonight. At a special meeting scheduled for five o'clock, the board will enter non-public session to interview finalists for the position of assistant superintendent. Suprintendent Dr. Bolgen Vargas is expected to recommend one of the three finalists at tonight's meeting to take the place of Assistant Superintendent David Ryan, who gave his notice shortly after Vargas' election as superintendent in September. Ryan will finish out the fiscal year in Manchester before moving on to the position of co-superintendent of S A U 5 3 where he will oversee schools in Allenstown, Deerfield and Chichester.
Also on tonight's agenda is an update on the budget and the projected availability of Advanced Placement courses for the coming school year. Expect Vargas to also address the furor over the reduction in force effecting the Manchester School of Technology. In a memo to the board late last week, Vargas commended students and staff from the school for their advocacy, but said there was much misinformation shared in their comments.
Board Vice Chairman Arthur Beaudry has an item asking members of the board to submit their top goals for the district in the hopes of developing goals for the board to work on cooperatively.
Also from the Manchester School District, Superintendent Vargas has announced an aggressive summer reading program and is asking for the public's help to make it happen. Entitled "Booked for Summer," Vargas hopes to send kids home with books and a reading list, especially at the elementary school level, to emphasize the importance of reading to a child's education. To that end, the district is asking for book donations. If you have books that are occupying space, but not being read for whatever reason, the district asks that you bring it to any of its fourteen elementary schools during regular school hours on or before June ninth so they can be held in the hands of a child who otherwise might not have books at home to read over the summer.
That's NEWS from our own backyard! Girard at Large hour ___ is next!