Quote:
Help Us Block Repeal of Candia's Transgender Non-discrimination Protections. Three of the Candia School Board's five members are pushing to repeal the school district's non-discrimination policies ensuring transgender students are treated fairly and equally at school. The Candia School Board was slated to vote on this repeal at their last meeting, but they didn't because supporters of transgender non-discrimination showed up in full force to demand they reconsider. We need you to show up again. RSVP below to let us know you'll be there.
That's what a group named Freedom N H has posted to its Web site to mobilize its supporters to turn out for a public hearing on the policy scheduled for June first. We thank the member of our large and loyal listening audience who brought it to our attention.
The policy in question was adopted by the school board, despite massive opposition from town residents who made themselves known at on Election Day, tossing the two incumbents who voted for it and were up for reelection out of office. The town also approved a warrant article asking the board to hold a public hearing on the policy. The meeting Freedom N H claims to have blocked a policy repeal vote at never had the policy on the agenda to repeal. It only addressed setting up the public hearing requested by the voters.
The policy itself raised numerous issues inasmuch as it required school staff to allow children to use the bathroom and locker room the wanted without respect to their gender, allowed children of one sex to play on the sports teams of the opposite sex, and forbade school officials for notifying parents that their children were engaging in cross gender behavior.
BeBOLD Bedford – Building Our Lives Drug-free has been chosen as the beneficiary of the Manchester Country Club Memorial Golf Tournament, which took place last Saturday, at the Manchester Country Club in Bedford.
This annual memorial tournament, which is designed to remember and honor all club members who have passed, raises and donates funds to a worthy cause each year. This year, M C C chose to donate the proceeds totaling twelve thousand dollars to BeBOLD, the Bedford grass-roots, non-profit, drug awareness and prevention group, which is comprised of volunteers who are trying to get ahead of the substance abuse epidemic in their town and in our state.
Joy Monfried, President of BeBOLD, expressed extreme gratefulness for the proceeds in a statement released, saying they will help reach the entire community with their education and prevention messages. Said Monfried, quote:
Only with education and prevention will our community be able to turn the tide on substance misuse and stop the increasing number of adults addicted to all kinds of legal and illegal substances. On behalf of all the BeBOLD volunteers, we want to thank the MCC members and participants for their gracious generosity and support.
For additional information on BeBOLD, please visit be bold bedford dot org.
Building on Hope, an organization of New Hampshire volunteers who have completed three point six million dollars in community-supported, non-profit renovation projects since forming in 2 0 0 9, has announced the Crisis Center of Central New Hampshire (CCCNH) in Concord will receive major renovations to its facility over the course of one week in May of 2018.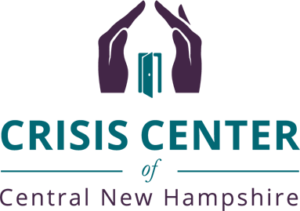 In 2 0 1 6, the center, a resource and shelter for victims of abuse in Merrimack County, served 8 9 7 people, answered 3, 0 3 4 hotline calls and provided 1, 3 3 6 bed nights in the emergency shelter. Sadly, it also had to turn away more than 1 8 0 women and 1 5 9 children due to capacity limitations. The renovations will double the agency's capacity and enhance emergency shelter capabilities by adding 11 more beds, becoming handicap accessible, and working toward accepting pets, which are a valued part of a survivor's support system.
The organization is the only agency exclusively dedicated to working with survivors of domestic and sexual violence in Merrimack County. It provides services to victims and survivors of domestic violence, sexual assault, elder abuse, stalking and child abuse.