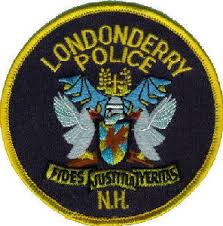 High drama took place in the parking lot of the Market Basket in Londonderry on Saturday. The Londonderry Police Department issued a release saying it was called to the scene of an armed robbery there at about a quarter to one. According to police, two white females in a newer model silver/gray Ford Focus or Fiesta hatchback approached a woman loading groceries into her car. The driver asked the woman for a cigarette and exited the vehicle. She then forcefully took the woman's purse and got back into the car. The victim attempted to retrieve her purse and was dragged for several feet by the suspects. After police arrived, the victim was transported to an area hospital with minor injuries.
The victim's husband called their credit card companies and learned that one of their cards was used at the Walmart in Methuen, MA. Walmart is still working on getting surveillance pictures of the suspect(s) in the store. None of the witnesses were able to tell police if the vehicle had MA or N H plates and no plate is visible on the video from Market Basket. The victim described the driver/robber as having light brown hair with a scoop neck t-shirt and a visible tattoo on her chest.
Anyone with any information is asked to contact the Londonderry Police Department at 4 3 2 1 1 1 8.
Londonderry isn't the only place with some criminal drama going on. The Hooksett Police Department had its hands full on Sunday night. At about eight forty, officers went to the Firebird Motel to locate an intoxicated male lying on the ground by the fence. While there, they observed a male sitting out front of a room behaving rather strangely. As officers approached, he fled into the room dumping a small amount of what was believed to be cocaine on the ground. Officers investigated further and discovered the male, thirty year old Leroy Kear of Manchester, had an outstanding arrest warrant for failure to appear on a Robbery charge. He was holed up in the room with thirty nine year old Heather Payne, also of Manchester.
Both refused to come out or otherwise cooperate with the cops, so they obtained a warrant to search the room and apprehend Kear. Officers from the Central New Hampshire Special Operations Unit came to the scene to assisted in executing the search warrant and taking Kear and Payne into custody.
Kear was charged with failure to appear for Robbery, felon in possession of a deadly weapon, as a knife was located in his possession, resisting arrest, and possession of a narcotic drug. Payne was charged with obstructing government administration and resisting arrest and detention. While in booking, Kear refused to cooperate with officers and Payne refused bail. Both parties were transported to the Merrimack County House of Corrections with an arraignment scheduled for today. Make sure you check out the pictures of these two, especially Payne's, if you want an example for you kids as to what drugs will do to you. Oh My HEAD!
Police in Goffstown are urging residents in Pinardville to ensure their vehicles are locked. The department issued an alert yesterday saying it's received a high volume of theft from vehicle calls in Pinardville starting on Thursday and continuing through yesterday, when the alert was issued. During that time, G P D says it investigated seventeen incidents and expects that number to grow. In urging people to remove valuables from their vehicles and lock them, the department also asked that people report any incidents they have yet to report and, of course, report anything that looks suspicious as it is working to identify potential suspects.
News from our own backyard continues after this.
This morning at ten, in Representatives Hall, Senate Finance Committee Chairman Gary Daniels, Republican from Milford, will give a full briefing on the Senate Finance Committee's budget proposal for Fiscal 18-19. Daniels said it was an opportunity to present the committee's budget proposal to the public, members of the House and his Senate colleagues. He also said he was proud of the work the committee did to, quote:
produce a responsible, conservative budget that lives within our means and addresses our state's most pressing needs. I look forward to the opportunity to present and answer questions on Tuesday.
For those who can't make it to Concord, but are nonetheless interested in what Daniels has to say, the briefing will also be live streamed. We've got the link with this news read at Girard at Large dot com. https://goo.gl/HnNjWm
Selected from five outstanding youth, Shelby Houghton of the Boys and Girls Club of Souhegan Valley has been named the New Hampshire Youth of the Year by Boys & Girls Clubs of America. The Youth of the Year title is a prestigious honor bestowed upon an exemplary young person in recognition of leadership, service, academic excellence and dedication to live a healthy lifestyle. Now in its 70th year, the Youth of the Year program honors our nation's most awe-inspiring young people on their path to great futures and encourages all kids to lead, succeed and inspire.
As the New Hampshire Youth of the Year, Shelby will serve as an ambassador for all teens in the state, will receive a $5,000 college scholarship from Boys & Girls Clubs of America, a $1,000 scholarship from 99 Restaurants, a $10,000 award from an anonymous in state donor and will go on to vie for the regional Youth of the Year and potentially the national title.
Houghton is a Junior at Milford High School and has been at the club since September of two thousand ten. She credits the Club for pushing her to have more confidence and inspiring her beyond her greatest beliefs. Houghton says that without the Boys & Girls Club of Souhegan Valley, she would not have a passion for music nor be the leader that she is today.
Our congrats to her on receiving the award.
That's NEWS from our own backyard! Girard at Large hour___ is next!