(Hour 3c) The final segment opened up with Rich wrapping up all of the day's topics, starting with the issue over transgendered bathrooms in Candia, and
the controversy surrounding its school board.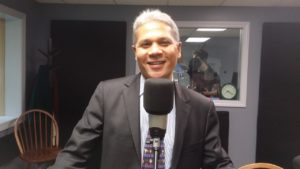 He then went on to talk about how the shortsightedness over giving the city's unions whatever contracts they want is actually worse for everyone, in the long run, leading to budget battles in subsequent years and even layoffs due to lack of funds. He then talked about how the fire contract could affect the School District. Finally, he finished off the show by singing the praises of Superintendent Dr. Bolgen Vargas, and how it is courageous and smart of Dr. Vargas to turn down money and do what he was hired to do, that is to fix the school district and its budget.