(Hours 3b,c) Rich was joined by Manchester Mayor Ted Gatsas to continue talking about the recent budget battles at city hall. Included in the conversation was the discussion about how the budget will effect the opioid crisis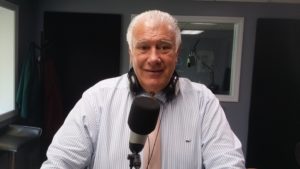 Manchester is going through, specifically city funding to recovery places and the safe station program. They then talked about the controversy surrounding funding for improvements to a park on the West Side, and the political games being played with its renovation despite its increase in popularity.
(Hour 3c) After the break, Rich was again joined by the Mayor to talk about how the budget will effect tax payers and how much they pay. The Mayor the turned to discussion about elderly citizens of Manchester, and how he has fought for and supported tax breaks for senior citizens.
Afterwards, they then turned to tricky accounting surrounding the budget, including an error with county tax rates so that the tax cap wouldn't necessarily be violated. They finished off the hour by talking about a potential audit coming by the city auditor of the budget, and whether or not Aldermen Gamache and Ludwig should have voted on the firefighters' contract given their glaring conflicts of interest.