(Hours 2b,c)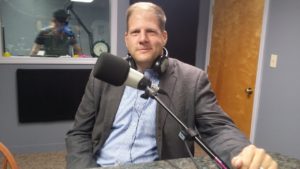 Rich spoke to State Representatives John Burt and Victoria Sullivan for Under the Golden Dome. They talked about Governor Chris Sununu's budget trouble, beginning with full-day kindergarten funding. They then discussed retirement funding, alcohol taxing, reductions in spending and more.
(Hour 2c) Rich heard from Mark McLean, who is a candidate in the special election for State Representative in Manchester Wards 8 & 9 and Litchfield. Mark shared his background, before talking about difficulties in budgetary matters. He then spoke about improvements that he would like to see on the Energy front and they commented on the impact of certain regulations.
Click here for more information about Mark.