(Hours 1c,2a,3a)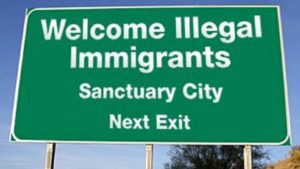 Rich spoke to Eva Castillo-Turgeon for The Ins and Outs of Immigration. They started by talking about a horrific rape that occurred in the last two weeks. They debated about what Sanctuary Communities are and commented on the media's neglect in covering the crime. Finally, they took a call from Eddy in Manchester, who questioned Eva about her support of illegal immigrants.
(Hour 2a) Rich and Eva opened up the second segment by discussing the statement that Cheshire County Sheriff Eli Rivera made concerning immigration law. They then spoke about unfair profiling and the enforcement of the law. Finally, they commented on the consequences of coming to this country illegally. Tune in to hear all about it.
(Hour 3a) Rich continued in his commentary about the horrific crime that took place in Maryland. He shared about what communities are doing concerning the enforcement of immigration law and spoke about the rights of American citizenship for those who are not American citizens.