We have always said that your town town is a great place to start cleaning house.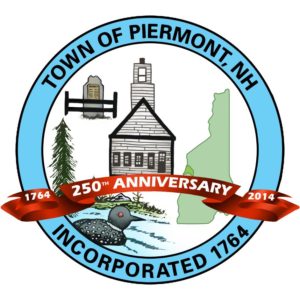 Piermont is a small town in Grafton County with a population of less than 800.
You know how that goes, small town, no one watching, and the 'we've always done it this way' mentality?
Teran "Terri" Mertz, wife of George Mertz, Commander, USN (Ret) was elected to a seat on the 3-person selectboard in 2016 for a three-year term. Her attempts to insure the town simply follow rules and procedures she alleges led to harassment, threats of arrest, and even an attempt to ban her from entering the town offices.
She was concerned that the other two selectmen might be  holding illegal meetings, making payments to vendors without having followed legal contract procedures, and mismanaging meeting minutes.
As soon as she began questioning, the attacks on her began. Even as an elected official she was being made to make written requests just to see certain documents.
Eventually she filed a RTK lawsuit asking that they be fined and required to correct their actions and receive remedial training.
They continued to try to defame Mrs. Mertz as she attempted to investigate inconsistencies with tax assessments by Avitar, and residents with unpaid taxes.
CNHT has had experience with the town of Windsor in this matter.
CNHT also has had quite a history with Avitar, and we understand that many towns have stopped using them. You might recall the situation with the 'view tax'.
READ THE WHOLE STORY IN 6 PARTS