(Hours 2a,b)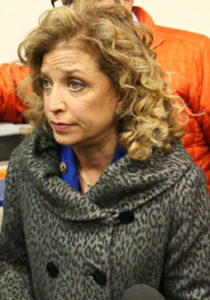 Rich pointed out that former Speaker of the House John Boehner claimed that Obamacare would not be repealed, before bringing to light a scandal that is breaking in Washington. He played a video in which Debbie Wasserman Shultz threatened the chief of the U.S. Capitol Police over his resistance to hand over her computer, due to an ongoing investigation.
Click here to view the video that was played on-air.
(Hour 2b) Rich started the segment by reading an article from The Daily Caller, in which more details about the Debbie Wasserman Shultz controversy were discussed. Tune in to hear more information!
Click here for the article that Rich read and click here and here for more information on the topic.