The Save the Children Action Network, a Washington D C based Political Action Committee is at it again in Manchester's local elections. Girard at Large has received copies several mailers backing candidates who've been deemed quote superheroes because of their votes to give a portable classroom at the city's most crowded school, Northwest Elementary, to an outside group for use as a preschool. Complete with the smiling faces of happy children, one mail piece tells voters Manchester's children needs their "help to thank a great friend." Another proclaims not all "heroes wear capes" above a bunch of cute kids dressed in capes and masks.
The problem with all of this is that Save the Children is violating the law. A review of political action committee filings on the Web site of the Manchester City Clerk shows no filings for the PAC, which is required to file with the city if it's going to participate in the election. Two years ago, the it didn't disclose it spent almost one hundred thousand dollars on races for alderman and school board until after the election was over.
Last year, this radio show provided evidence of illegal collusion between the PAC and the gubernatorial campaign of G O P candidate Jeannie Forrester. Save the Children had hired Forrester's campaign consultant Michael Dennehy. Dennehy released what he said was internal campaign polling data, but the poll was really done by Save the Children, at least according to state filings.
And while we'll have to go back and take another look to double check, the return address they're using on their mail pieces is the same one they used in the state campaign, which is Dennehy's mailing address.
News from our own backyard continues after this.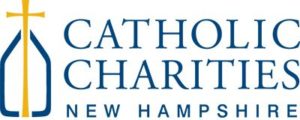 In response to New Hampshire's deadly opioid epidemic, Catholic Charities New Hampshire and the Currier Museum of Art will co-host a special program to help families with loved ones who struggle with addiction. The Currier will open its building at 150 Ash St. for Catholic Charities' skilled addiction counselors to present "Families Coping with the Opioid Crisis" from 6:30-8 p.m., on Wednesday, Nov. 8th. Prior to the event, the Museum will also open its galleries at 5:30 p.m. to provide visitors an opportunity to view its collections. The public is welcome to attend this free event.
The program focuses on addiction as a disease that impacts the entire family. It includes personal accounts from New Hampshire mothers whose children struggled with addiction and now are in recovery.
The effort demonstrates Catholic Charities' commitment to serve as community resources to help address the state's drug crisis. We have all the info you need to learn more event or get help if you need it with this news read at Girard at Large dot com. For more information about Catholic Charities Counseling Services, please visit www.cc-nh.org/counseling or call 603-669-3030.
The Candia Police Department has released its activity report for October and it begs a lot of questions given the crime wave that's crushed the tiny town. The department claims to have issued a mere 6 6 motor vehicle warnings and just 2 motor vehicle summons. It also says it only arrested one person over the past 30 days, a thirty one year old female who was quote "taken into protective custody for Alcoholism." We're seeking verification to see if the Candia P D maybe forgot to release the rest of the report.
Meanwhile, the Candia Fire Explorers is seeking young adults ages fourteen to twenty interested in becoming a firefighter or E M T. Apparently, they think they can capitalize on the latest crime report to argue that kids who want to become cops in town will die or boredom or eventually be prosecuted for participating in a massive cover-up of criminal activity designed to get better press. Anyway, if you know someone interested in this program, they're holding an open house at the Candia Fire Station on the evening of Wednesday, November fifteenth at six thirty. They're asking folks to R S V P to exploring @ candia dash fire dot com. Be sure to include your name and phone number in the email, along with any questions you might have. We've got the link for their Web site, too. Check it out with this news read at Girard at Large dot com. It's much to big a mouthful for radio! http://exploring.learningforlife.org/services/career-exploring/fire-service
That's NEWS from our own backyard! Girard at Large hour ___ is next!