Southern New Hampshire University has purchased the naming rights to the Verizon Wireless Arena in a ten year contract with S M G, the arena's management company.  The city owned arena will continue to host Manchester Monarch games and other sporting, community and concert events, but it will be known asSNHU Arena beginning September first.  The partnership will include internship opportunities for SNHU students, information booths for prospective students and the use of the facilities for SNHU athletic events and graduation ceremonies.
First District Congressman Frank Guinta, Republican from Manchester, is the newest member of the House Budget Committee.  Budget Committee Chairman Tom Price released a statement welcoming Guinta to the committee saying he quote, "brings a record of fighting for common-sense solutions that will help grow our economy and create jobs.  His knowledge and experience will be important parts of our work, putting our fiscal house in order and getting our economy moving."  Guinta said he is looking forward to working with the committee in order to find savings in the budget.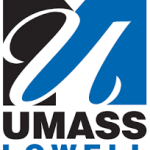 The second day results of the University of Massachusetts Lowell and 7 News tracking poll reveals that Senator Bernie Sanders continues to lead former Secretary of State Hillary Clinton by an astounding 63 to 30 percent.
On the Republican side, businessman Donald Trump's support has held steady at 38 percent among likely voters with challengers Texas Senator Ted Cruz and Florida Senator Marco Rubio a distant second and third with 14 and 10 percent respectively.  These poll numbers were acquired before the results of Monday night's Iowa Caucus.  The pollsters say we should start to see any evidence of an impact the caucuses had on New Hampshire voters in the poll that will be released today.  (Note, this morning's poll is available on the page linked above.)
The Goffstown School District announced yesterday that Kathy Stoyle has been nominated to replace Glen Lake School Principal Leslie Doster after Doster retires on June 30th.  Doster has been with the district for 10 years.  Superintendent Brian Balke said Doster quote "has been a wonderful Principal…we will miss her dearly."  Stoyle, who has woked alongside Doster at the school, will begin her duties as principal on July first.
News from our own backyard continues after this.
The Manchester Board of Mayor and Aldermen met last night in City Hall.  A common theme of the night's issues was the power between the local and state governments.  While discussing a proposed new ordinance regulating Transportation Network Companies like Uber, whose drivers are currently not regulated or checked by the city, Ward Six Alderman Nick Pappas questioned whether or not the city should take action in light of pending legislation that would have the state determining regulations.
The city's ordinance would, among other things, assess some pretty stiff per-vehicles fees on the companies, ranging from two hundred and fifty dollars per car to four hundred dollars per car, depending on how many were registered.  It would also require drivers to undergo a background check and drug test prior to being allowed to drive and subject drivers to random and scheduled drug tests.
Late yesterday afternoon, Uber sent a letter via email opposing the ordinance, but did not have representatives present to specify or discuss their objections.  Only Pappas opposed the regulations, which have been sent to the Committee on Bills on Second Reading as part of the normal ordinance adoption process.  At the suggestion of Mayor Ted Gatsas, the board voted to forward the ordinance to the state senate which will consider  the issue if a bill pending in the House passes.
Among other items, the board, after a mind numbing number of months, finally awarded a contract for a "dependents' eligibility audit" of the city and school district health and dental plans.  The audit will assess whether or not all of those covered as dependents on the plans are supposed to be.  It wasn't easy though, as questions over cost and what happens to people who are removed because they don't belong persisted, as did questions over whether or not it's actually needed.
Human Resources Director Jane Gile put most of the issues to bed, but the contract wasn't approved until Ward Three Alderman Patrick Long amended the motion to bar the city from taking any punitive against employees who've had non-eligible dependents covered by the taxpayer funded plans.
The board also approved filing for Intervener Status on the Northern Pass Project, at the suggestion of Gatsas.  Although the Northern Pass would not physically affect Manchester, its implementation may mean savings for the city and the board agreed that having an active say in the proceedings would be in the city's best interest.  Only at-Large Alderman Dan O'Neil opposed the move.  He said he didn't believe the city would be granted full intervention rights and that hiring an attorney for the city to get advice on this project is a waste of taxpayer money.
The board also got a look at what this summer's road construction season was going to look like.  After completing fifty two miles of roadwork last season, the Public Works Department says it's on track to complete at least another twenty five miles of various kinds of work this season as part of the Gatsas proposed and board approved five year, eighteen million dollar plan to address the city's crumbling roads.  Memo to the public:  If there's a street in your neighborhood that needs attention, let your alderman know so they can make sure the folks at Public Works have it on their radar.
That's news from our own backyard, Girard at Large hour ___ is next!