(Hours 3a,b,c)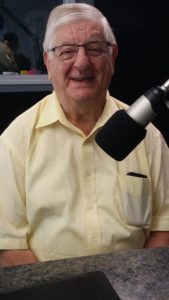 Former Manchester Mayor Sylvio DuPuis gave us a biography of his political career to start the segment.  We heard about his resignation and his part in a hospital merger.  He and Rich talked about the differences between CMC and secular hospital branches.
(Hour 3b) Rich started the second segment by asking Sylvio about his influence.  We heard about his political affiliation and some of his voting history.  He told us about leadership and his working relationship with Governor John Sununu.
(Hour 3c) Sylvio talked to us about the differences between Manchester now and back when he was mayor.  We heard his thoughts about immigration in the city and they discussed the school budget.  Finally, we heard advice on how the average person can make a positive impact on the world.