(Hours 3a,b,c)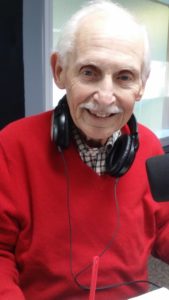 Rich spoke to Sid Glassner, Senior Fellow with the New England Society for the Study of Education, for Is Our Children Learning. He and Sid discussed Hanukkah, Jesus' impact as a teacher and they played Adam Sandler's Hanukkah Song.
(Hour 3b) Sid started the segment by talking about children growing up in the school yard. He talked to Rich about college prep testing, David Coleman and Donna Green's School District Governance Association.
Click here for more information.
(Hour 3c) Sid talked to Rich about the graduation rate under President Barack Obama's leadership. He advised the listeners to have a healthy level of skepticism, informed about Western Interstate Commission for Higher Education's (WICHE) statement concerning growth for high school graduates, tackled the issue of declining enrollments and more.