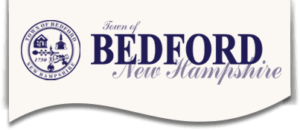 The town of Bedford put a Winter Parking Ban in effect last night. Any vehicle left in the road overnight is subject to removal and a parking fine. It also announced that the town's offices and library will be closed today. Assuming we all survive the Attack of Snowzilla, everything will be reopened tomorrow.
Also in Bedford, Town Moderator Brian Shaughnessy announced that, quote, "after much consideration and discussion," he has elected to postpone the town and school elections originally scheduled for today to Thursday from 7 to 7 at Bedford High. We've been advised that anyone who cannot vote on Thursday may vote at the Town Clerk's Office until 7:00 TONIGHT or on Wednesday from 8:00 until 5:00.

The town of Londonderry announced its town and school elections have been postponed until next Tuesday. The polls will be open from 7 A M to 8 P M at Londonderry High. Absentee ballots will be made available in the Town Clerk's Office upon the re-opening of Town Hall tomorrow and will remain available through Monday, which I guess means don't bother to try to do any business with the town in Londonderry today.
Goffstown Town Moderator Rodney Stark announced that today's election has been postponed until Saturday, due to the weather forecast. The hours and polling places remain 7:00 to 7:00 at Bartlett Elementary School for District 5 and Goffstown High School for District 1. Not sure what you do if you live in districts Two, Three or Four.
Goffstown also announced that Town Hall will be closed today and that absentee ballots will be available at the Town Clerk's Office Wednesday and Thursday between 8:00 and 4:00 pm and Friday from 8:00 am – 5:00 pm.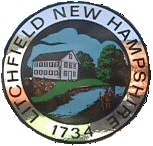 Quote:
With the pending winter storm advisory at our doorstep, the safety of our residents is of utmost importance. That said, as a result of a roll call vote taken at an emergency meeting today and given the authority that I have as Moderator for the Town and School in Litchfield via RSA 40:4, we will defer the 2017 TOWN Election Day event until Tuesday March 21, 2017 from 7am to 7pm at Campbell High School.
So says the Litchfield Town Moderator.
Town elections in Milford have also been postponed until Saturday, when polls will open at the middle school on Osgood Road from six A M to eight P M. The town also announced a Snow Removal Parking Ban is in effect until further notice.
Thanks to the weather, Candia will vote on THURSDAY from 6 A M to 7 P M. Officials there are asking you to notify your Candia friends and neighbors to help spread the word.


Town and school elections in Derry have been rescheduled to next Tuesday.
Merrimack announced its town offices and the transfer station will be closed today.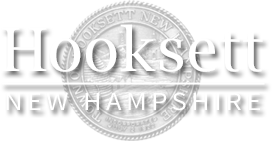 Town offices in Hooksett will be closed until Noon tomorrow. However, this will NOT affect the Town Election date and venue. Voting will still take place at the Cawley Middle School today from six this morning until seven tonight.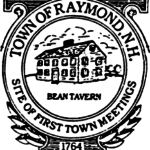 Raymond Town Moderator Kathy Hoelzel announced today's elections will proceed as planned at the Iber Homes Middle School from seven to seven.

Elections will proceed as scheduled today from 11:00 to 7:00 at Three Rivers School in Pembroke, which declared a Parking Ban from today at Noon until tomorrow morning at seven and pushed Wednesday's trash pickup to Thursday.
As of 4 P M yesterday, the town of Auburn announced that town voting will continue as scheduled today from 7 A M to 7 P M.

In Amherst, Town Moderator Steve Coughlan decided that voting day will remain as scheduled. He's asking voters to please vote early before the storm hits. Thank you.
The town of Bow also announced its elections will be held today from 7:00 a m to 7:00 p m as planned.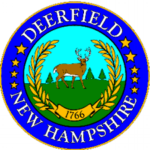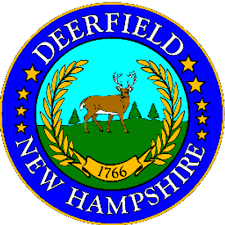 The town and school elections in Deerfield will also be held today 7 to 7 in the Town Hall.
That's everything that came to our inboxes, but be sure to check with your town's Web site to see about changes to elections and the ability to vote between now and then, whenever then is.
News from our own backyard continues after this.
The Manchester Board of School Committee had a marathon session last night. Following a public hearing on the budget recommendations made by Superintendent Dr. Bolgen Vargas, the board held a lengthy discussion on the budget. A motion by at-Large Member Rich Girard to approve Vargas' recommendations and forward a tax cap budget of just over one hundred sixty five million dollars to the aldermen failed with only him and Ward Five Member Lisa Freeman in favor. Mayor Ted Gatsas abstained. The motion was opposed by Board Vice Chair Arthur Beaudry of Ward Nine. Beaudry wanted to amend the motion to include a list of priorities that the board would fund if the aldermen chose to increase the board's funding. Girard argued that the question of what would be funded if more money were given was a separate item and should be discussed in a separate motion.
Beaudry's motion was to adopt Vargas' recommendations for a tax cap budget, but also to say that if the board received another two million bucks, it would fund health and Spanish teachers and a reading program at the middle schools. If it received more than that, the motion said the board would spend the money reducing class sizes at the elementary schools. Girard was the lone vote against the motion saying he had different priorities focused on the elementary schools and restoring school resources officers in the middle schools.
Among specific actions taken on the budget, the board authorized Vargas to start the process of selling the district's office condo and plan its relocation to West High and also voted to reduce the amount of money spent on city services, things like school nurses and the maintenance of its buildings and grounds, by five percent. Beaudry said it would save the district over four hundred thousand dollars. Girard opposed the move saying, as a former alderman, he believed the aldermen would likely look at the vote as a reduction of city income, not a savings to the district, and could very well reduce the district's appropriation to reflect that. While only Girard and his at-Large counter part Nancy Tessier opposed the motion, buyer's remorse set in with some members with Ward Four's Leslie Want and Ward Twelve's Connie Van Houten expressing concern over whether or not it was a wise move. Van Houten gave Notice of Reconsideration, which means the item will be on the agenda of the board's next meeting.