Eddie Edwards, Republican candidate for Congress in the First District, issued a statement following the Trump Administration's release of its proposed tax code overhaul. In the statement, Edwards said he was encouraged by the action he's finally seeing in Washington on tax reform. Quote:
Congress has been talking about this issue for decades without any real action. While Washington politicians have been arguing, the American people have suffered. It is time for them to listen to the people and make serious changes that will benefit small businesses and middle class families. I encourage our elected officials to pass a pro-growth tax plan that will spark the economy and allow Granite Staters to keep more of their hard-earned money.
To the degree that any current member of the state's congressional delegation has said anything about Trump's proposals, they've blamed Russia for them, believing that Russian President Vladimir Putin plans to live in one of Trump's towers in the United States when his term of office expires and simply wants a tax code more favorable to his significant wealth once he overstays his visa, becomes an illegal alien, then registers to vote in New Hampshire, because he didn't have to prove residency, in time for the twenty twenty election so he can influence the outcome of our elections by casting a vote for President Trump's reelection.
The Coalition of N H Taxpayers is seeking the public's help. Keeping up with 2 3 5 towns and all the schools in N H is no easy task, they say, and you can keep tabs on their efforts at c n h t dot org, where they regularly respond to requests for help from taxpayers around the state. C N H T has also been the single most effective organization involved in exposing and documenting voter fraud in N H.
C N H T has chugged along since 1 9 9 9 with donations and proceeds from its annual cookout. Fund raising isn't their forte as their goal is to match dedicated people with expertise in municipal government with N H taxpayers who need help. Their biggest expense is their office in Concord where we keep the records needed to do the work they do and provide space to other pro-small government/personal freedom groups that are all volunteer and have no other place to meet, collect mail, or keep records. C N H T has also hosted groups from Ukraine, South Korea, the Philippines, Sri Lanka, and India, who've wanted to learn about municipal issues in the U S A and New Hampshire, especially the Right to Know Law.
C N H T punches well above its weight because of its special knowledge of municipal issues and that's why they're asking for your financial support. Their overhead is low and will stay that way. It is all volunteer and its only expenses are its office and website. So, if you think voter fraud, free spending public officials, out of control budgets, and public documents being kept from taxpayers are actions that need to be challenged, please send a donation to the Coalition of N H Taxpayers, 8 North Main St # 4, Concord, N H 0 3 3 0 1 or use the secure donation page on its Web site c n h t dot org slash donate dot p h p.
News from our own backyard continues after this.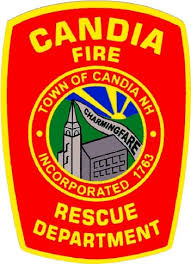 The Candia Fire Department and the Auburn Police Department have announced they will participate in the National Drug Take-Back Initiative tomorrow from ten to two. In Candia, town residents may bring their unwanted prescriptions to the fire station. In Auburn, residents may bring them to the Auburn Safety Complex.
Law enforcement authorities across our listening area have urged residents to pull unwanted medications, especially pain pills, from their medicine cabinets and dispose of them, lest they fall into the wrong hands. The drop off is anonymous and no questions will be asked.
In most communities, the police department is the drop off location. In addition to Police Headquarters, residents of Manchester can drop off their unused medications at the Elliot at River's Edge, Catholic Medical Center and the Army National Guard Armory. Manchester's police have also arranged for document shredding services and a Touch A Truck event at Police H Q to coincide with the drug drop off.
Most departments have advertised they'll take pills and patches, but not liquids, powders or sharps, though some have announced they will assist with the disposal of non-allowed items. So, be sure to touch base with your local department if you have a situation and, thanks to our friends in Candia, if your police department isn't participating, check with the fire department.
The town of Hooksett, by the way, will also participate in the Drug Take Back Day. Retiring Police Chief Peter Bartlett told me so yesterday just before we went on the air in his final interview before retiring. Bartlett's last day on the job is today. He told Girard at Large he's going to need a ride home at the end of the day. Our best wishes to him as he moves on to become Dracut, MA's police chief.
The FIRST Robotics World Championship in St. Louis is enters its second to last day today and Manchester's teams are in the thick of it. Reports we've received from those on site tell us that the teams from Central, Memorial and the School of Technology are currently ranked in the top twenty in their fields, which is no small feat given their competing against teams from all over the world. We've also learned that the team from Manchester West, which did every bit as well and maybe even a little better than its counterparts around the city, didn't make the trip despite qualifying for the championship round. We'll see if we can find out why.
That's NEWS from our own backyard! Girard at Large hour ___ is next.