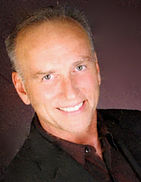 (Hours 2a,b) Guest hosts Shannon McGineley and Gabrielle Jette of Cornerstone Policy Research talked to David Pickup, Co-Coordinator for the National Task Force for Therapy Equality. This licensed marriage and family therapist, who specializes in gender identity disorder and was formerly a homosexual, discussed the proposed transgendered gene. They spoke about social media relationships, social rights issues, harms and possible long-term effects. Tune in to hear all of the details!
(Hour 2b) As Shannon and Gabrielle continued with David they discussed the political side of surgeries and rising suicide rates. They commented on parental involvement, societal influences and more!
For related interviews, click below.
American College of Pediatrician President Discusses Gender Identity Disorder