(Hour 3a)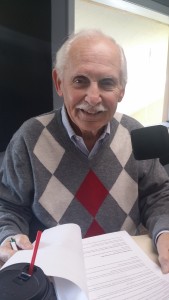 After telling the listeners about his plans for today's Inside Education, Sid Glassner talked to Rich about the importance of language for Is Our Children Learning.  They discussed literacy in education.
(Hour 3b) Sid warned the listeners about being deceived by certain words that are being used to promote competency-based education.  He then switched gears and discussed a tuition-free college plan.
(Hour 3c) Rich and Sid talked about college and career readiness, and brought up the importance of assimilation within the educational culture.  They talked about the importance of liberal arts to improve critical analysis and commented on the affect of a Common Core curriculum.