The New Hampshire Senate passed House Bill 4 0 0, which would provide additional resources for mental health care while making key reforms to the Division of Children Youth and Families to ensure New Hampshire laws prioritize child safety. Both topics have been hot ones in Concord this legislative session. In reaction to its passage, a blizzard of statements came from under the Golden Dome.
Senate President Chuck Morse, Republican from Salem, said he was prompted to action after visiting a local hospital and seeing the numbers of people needing mental health services stranded in the emergency room while waiting for a bed at New Hampshire Hospital, the state's mental health facility. Morse said the bill would add sixty eight treatment beds, transitional and community residential services, and peer respite beds. Said Morse, quote:
We wanted to address this issue from all sides and including additional mobile crisis teams helps increase access to treatment that those with mental illness need.
Senate Majority Leader Jeb Bradley, Republican from Wolfeboro, called the bill a quote "significant step towards mitigating this unacceptable situation." Bradley praised provisions that restructured D C Y F, giving credit to District Fourteen Senator Sharon Carson, Republican of Londonderry, for her efforts to get the ball rolling, saying the bill was built on those efforts. Among other things, it authorizes, quote:
the creation of the office of the child advocate to provide greater oversight in the DCYF aimed at improving the safety of our children.
Following the bill's passage, Governor Christopher Sununu, who, as you know, has made headlines on the state's handling of mental health services, issued a statement saying quote:
Improving our state's mental health system and reforming DCYF are not options. They are not areas that we have the luxury of putting off for another day. They are absolute necessities that our state must address immediately.
Would it be a week (or day) in the news if we weren't reporting on something someone was doing somewhere to combat the state's opioid crisis? Nah, probably not. Today is no different as the state senate voted yesterday to concur with the House on changes it made to Senate Bill 2 3 4, which establishes a statewide needle exchange program. The bill came after months of work and advocacy, led by former State Rep. Dr. Joe Hannon Republican of Barrington, who made the case for the bill right here on the Girard at Large Radio Show. Following the vote, District Six State Senator James Gray, Republican from Rochester, issued a statement saying
After lengthy yet important debate and input from advocacy organizations, police, and other stakeholders in the past few months, the program that we've developed is an appropriate balance between decreasing the spread of preventable disease while maintaining law enforcement's ability to protect the public.
We've linked to our interview with Hannon so you can get the details on what the soon to be law does and why.
Also on the drug front, the senate voted to pass H B 6 4 0, which reduces the penalty for possession of 3/4 ounce or less of marijuana and 5 grams or less of hashish to a violation; meaning those caught with those amounts would get the equivalent of a parking ticket instead of suffering criminal penalties. Following the vote, Governor Christopher Sununu issued a statement thanking the legislature for quote "passing common sense reform." He said he looked forward to signing the bill into law.
News from our own backyard continues after this.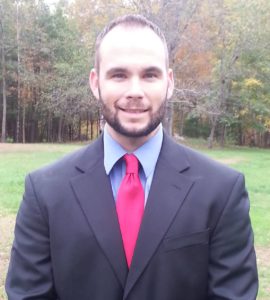 Hooksett Town Councilor Adam Jennings has resigned his at-Large seat on the council effective May twenty fifth. Jennings, who did multiple tours of duty in Iraq and Afghanistan, among other places, as a Green Beret, was appointed to the council in October of two thousand thirteen, after Council Vice-Chair Leslie Boswak resigned after becoming Deerfield's town administrator. He's since been elected. Jennings' job has transferred him to a location in the Mid-West. Expect the council to begin the search for a replacement to serve until the next election in the near future.
The town of Merrimack Parks & Recreation Department and the Friends of the Merrimack Dog Park cordially invite you to join them tomorrow at eleven to officially celebrate the opening of the new Dog Park at Wasserman Park with a ribbon cutting ceremony. The ceremony was originally scheduled for last Saturday, but was canceled due to the rain. Let's hope our very own meteorologist Al Kaprielian hasn't put his weather hex on this one, too! Not sure if there's another rain date scheduled, but we'll tell you what they do if they don't do this tomorrow.
On Friday, May 19th, the New Hampshire Law Enforcement Officers Memorial will be held at the the Police Memorial located on the grounds of the Legislative Office Building, behind the State House. All sworn and civilian members of law enforcement, department of corrections, the legislature, the public and media are invited to attend. The program starts at a quarter to ten and will last approximately an hour. In case of rain, the ceremony will be held in Representatives Hall.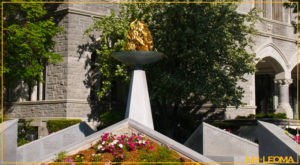 Speakers will include his Excellency the Governor, Christopher Sununu. Attorney General Gordon McDonald will read the Roll of Honor, which lists the names of New Hampshire's 4 8 fallen police officers. The New Hampshire Police Association Pipes and Drums will perform at the ceremony, as will the nationally acclaimed Londonderry High School Marching Lancers.
The Memorial Committee is still seeking donations for the Perpetual Care Fund. Donations of any amount would be greatly appreciated. We've got the info on where you can send a check with this news read at Girard at Large dot com.
To make a donation, please make checks payable to the New Hampshire Law Enforcement Memorial Association and mail to:
New Hampshire Law Enforcement Officers Memorial Association
P.O. Box 3864
Concord, New Hampshire 03302-3864
That's NEWS from our own backyard! Girard at Large hour ___ is next!