(Hours 3b,c)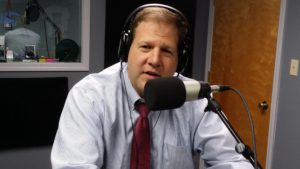 Rich talked to Kimberly Morin of NH Political Buzz for Politically Buzzed. Kimberly started the segment by informing the listeners that Democrats are lying about the Election Commission, pointing out the deceptive tactics. They talked about the availability in receiving voter information, voter fraud and more. Tune in for the details!
Click here for Ed Mosca's mentioned article.
(Hour 3c) Rich continued with Kimberly, who discussed the voter fraud issue that is prevalent within the state. She then pointed out that Granite Staters are experiencing more freedom under the Governorship of Chris Sununu than has been experienced in the last decade. Finally, they discussed Georgia's election and more.