(Hours 1a,b,c)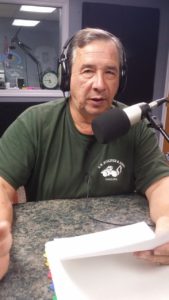 Rich started the show by sharing about Project Veritas' James O'Keefe's most recently released videos. He commented on the scale of voter fraud and spoke about the work of the corrupt mainstream media.
(Hour 1b) Rich introduced Ed Naile, Chairman of the Coalition of New Hampshire Taxpayers, and his guest Reagan George of the Virginia Voters Alliance. Reagan and Ed talked about a staggering amount of voters with green cards, who are not citizens. Tune in to get all of the details.
Click here for more information.
(Hour 1c) After Reagan's departure, Rich and Ed talked about Carl Robert Gibson and Scott Foval, who has done work with Gibson, for A Question of Voter Fraud. They spoke about the threat of voter fraud within New Hampshire and told the listeners how they can help to combat the threat.